The Scottish housing market expectations in 2021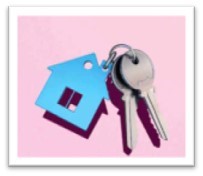 May 2021
I think it's fair to say that 2020 was a year like no other for the Scottish economy and housing sector. Now 2021 is well under way there are clear signs that the housing market will have another strong year despite the LBTT wavier coming to an end in March. Supply has been a concern of late, however, expectations are that as lockdown restrictions start to ease, sellers will return.
Reports continue to show House Prices here in a good light. Walker Fraser Steel HPI reported that house prices increased 9% in the year to January to reach an average price of just over £203,000. The report also advised that customers are choosing to look for more space when buying a new home, with detached property transactions up 34.8% on the same period last year.
It's important to recognise the levels that are now in place since April for Land and Buildings Transaction Tax. The extension seen in England & Wales will further widen the differences in housing transactions north of the border. In Scotland, Land and Buildings Transaction Tax is payable from £175,000 for First Time Buyers and £145,000 for Homemovers.
The First Home Fund scheme returned in April and was fully subscribed within a week due to the strong demand from brokers and a significantly reduced amount of funding set aside by the Scottish Government. Well done to those brokers fortunate enough to submit their cases before it closed, making sure their first time buyers could take advantage of the £25,000 equity loan. With the launch of the 95% LTV mortgage guarantee scheme and lockdown restrictions easing, we're likely to see buyer demand remain, resulting in the market being busy and competitive.
At TSB we have learned a lot of lessons in 2020 which, means that we are fully prepared for what is to come. We have increased our head count in our operations teams, upskilled our processing partners to give us more flexibility when we hit those large completion months. Our valuers have also been prioritising purchase valuations and, we're also working extremely hard to keep our service position within 48 hours for assessing documents.
Thank you for your continued support.
Read more news and views from TSB here
Insights and Views TSB
| | |
| --- | --- |
| | Paul Thornton, TSB National Account Manager |