If things change, can your customer's mortgage change too?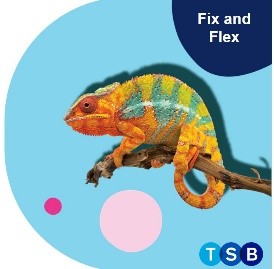 April 2021
We recently launched our 3 year Fix and Flex product range. A 3 year fixed rate mortgage with a 2 year ERC giving your customer security and flexibility within the one product.
We now have a full range of Fix and Flex products to choose from:
3 year fix with a 2 year ERC
5 year fix with a 3 year ERC
10 year fix with a 5 year ERC.
Sourcing our Fix and Flex range
To help you source these products, we've updated each of the sourcing systems so that the name of the product is clearer.
Please remember to source for 3 year products as well as the traditional 2 and 5 year terms.
Find out more about our 3 year Fix and Flex product