Help to buy scheme ending, what is next for first time buyers?
As we move into the summer months, we edge closer to the Help to Buy (HTB) deadline set by Homes England. Recent news states that HTB applications must be submitted by 31 October so customers can remain eligible for the scheme. Having signposted this to builders, brokers and lenders recently, Homes England's view is that this should give everyone connected to the sector ample time to make the necessary arrangements to benefit from the scheme before it closes officially in March 2023.
Help to Buy will leave a void in the market. It has been one of the most successful government schemes in recent times and will undoubtably have repercussions on the way customers buy homes in the future. In a rising house price market, it will only become more apparent as customers come up against deposit and affordability barriers which HTB has helped first-time buyers with.
The mortgage market is very resilient, and the new build segment has gone from strength to strength, and I feel will continue to do so. We cannot build enough homes in the UK to cope with the demand so builders will play a key part in government policy for years to come.
So, what is next for the sector, what will happen once HTB is gone?
There are some fantastic schemes in the market for new build customers and there will be more to come as we progress through the next couple of years.
Shared Ownership continues to be highlighted by brokers as an area that they feel will grow considerably, as Help to Buy ends and the cost of living makes it harder for some to go down the conventional route of home ownership. This isn't a new scheme, its been around since the early 1980's, and it has contributed massively to the housing market by delivering 76,500 homes over the past six years. Our current government have also committed to this segment by confirming that 90,000 shared ownership properties will be built by 2026 through their Affordable Housing Programme.
Higher LTV Lending. Another area which brokers are telling us is key, and that I was delighted to see, is TSB making the move to 90% LTV on new houses and bungalows earlier this year, which also includes Shared Ownership properties. Our recent changes now allow the customers to purchase up to 90% of their share of the property, making home ownership a reality for more and more people.
In times where we are seeing record house price growth and where the average home in the UK now stands at £289,099 (figures from Halifax), it is vital that we as a lender support the market with enhancements to policy to keep the home buying dream alive for all. The delivery times of new homes has also been impacted by labour and material delays as demand outstrips supply. At TSB, we are fully committed to supporting new build cases. This is the reason why we have invested in our service proposition with the creation of a new build helpdesk now dealing with applications, all the way through to completion.
Thank you for your support. View our mortgage products.
Sources:
Shared ownership (England): the fourth tenure? - House of Commons Library (parliament.uk)
Halifax Price Index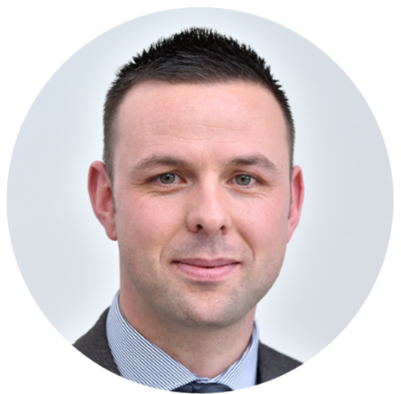 Paul Thornton
TSB Mortgage Intermediaries
National Account Manager